Edexcel GCSE History Revision
(Pearson/Edexcel)
This section provides Edexcel GCSE History revision resources for the new 9-1 History GCSE.
The revision notes cover the GCSE History topics from the Pearson/Edexcel exam board although will suit others exam boards too.
This specification is being taught from September 2016 with the first exams in 2018.
The paper codes are: Paper 1: 1HI0/10–12 Paper 2: 1HI0/2A–2W Paper 3: 1HI0/30–33
You can find the Edexcel GCSE History Specification here.
If you are a teacher or school teaching Edexcel/Pearsons GCSE History; Support your students learning by linking to this page on your school subject page.
Need GCSE History Revision Help? Here's how the topics all break down.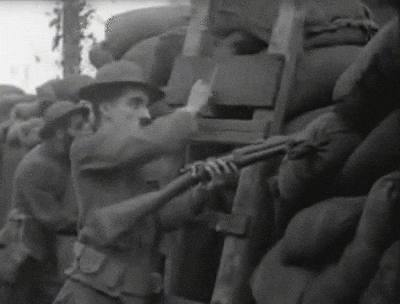 GCSE History is quite possibly one of the most interesting subjects you can learn as part of your optional GCSEs.
Learning about the past can help us understand not only how we have arrived in the present, but also the direction we head going into the future.
When studying the Edexcel exam board, you will be sitting 3 papers and there are 16 topics in total (all outlined below).
You are not required to know all 16 and will be given a selection to choose from within each exam paper.
Below shows you all the GCSE history topics in the exam papers.
(We're currently working on covering all topics so bookmark this page!)
Crime and punishment in Britain, c1000–present
c1000–c1500: Crime and punishment in medieval England

c1500–c1700: Crime and punishment in early modern England

c1700–c1900: Crime and punishment in eighteenth and nineteenth century Britain

c1900–present: Crime and punishment in modern Britain
Whitechapel, c1870–c1900: crime, policing and the inner city
Medicine in Britain, c1250–present
c1250–c1500: Medicine in medieval England

c1500–c1700: The Medical Renaissance in England

c1700–c1900: Medicine in eighteenth- and nineteenth-century Britain

c1900–present: Medicine in modern Britain
The British sector of the Western Front, 1914–18: injuries, treatment and the trenches
Warfare and British society, c1250–present
c1250–c1500: Medieval warfare and English society

c1500–c1700: Warfare and English society in the early modern period

c1700–c1900: Warfare and British society in the eighteenth and nineteenth centuries

c1900–present: Warfare and British society in the modern era
London and the Second World War, 1939–45
Anglo-Saxon and Norman England, c1060–88
Anglo-Saxon England and the Norman Conquest, 1060–66

William I in power: securing the kingdom, 1066–87

Norman England, 1066–88
The reigns of King Richard I and King John, 1189–1216
Life and government in England, 1189–1216

Involvements overseas, 1189–1204

King John's downfall, 1205–16
Henry VIII and his ministers, 1509–40
Henry VIII and Wolsey, 1509–29

Henry VIII and Cromwell, 1529–40

The Reformation and its impact, 1529–40
Early Elizabethan England, 1558–88
Queen, government and religion, 1558–69

Challenges to Elizabeth at home and abroad, 1569–88

Elizabethan society in the Age of Exploration, 1558–88
Spain and the 'New World', c1490–c1555
Spain reaches the 'New World', c1490–1512

The conquistadors, 1513–c1528

The Spanish Empire c1528–c1555
British America, 1713–83: empire and revolution
British settlement in North America, 1713–41

A disrupted society, 1742–64

The loss of an empire, 1765–83
The American West, c1835–c1895
The early settlement of the West, c1835–c1862
Development of the plains, c1862–c1876

Conflicts and conquest, c1876–c1895
Superpower relations and the Cold War, 1941–91
The origins of the Cold War, 1941–58

Cold War crises, 1958–70

The end of the Cold War, 1970–91
Conflict in the Middle East, 1945–95
The birth of the state of Israel, 1945–63

The escalating conflict, 1964–73

Attempts at a solution, 1974–95
Russia and the Soviet Union, 1917–41
The revolutions of 1917

The Bolsheviks in power, 1917–24

Stalin's rise to power and dictatorship, 1924–41

Economic and social changes, 1924–41
Weimar and Nazi Germany, 1918–39
Life in Nazi Germany, 1933–39
Mao's China, 1945–76
Establishing communist rule, 1945–59
Economic policy, 1949–65

The Cultural Revolution and its aftermath, 1966–76

Life in Mao's China, 1949–76
The USA, 1954–75: conflict at home and abroad
The development of the civil rights movement, 1954–60

Protest, progress and radicalism, 1960–75

US involvement in the Vietnam War, 1954–75

Reactions to, and the end of, US involvement in Vietnam, 1964–75
Revision notes for GCSE 9-1 subjects covering the new GCSE changes that have come into effect.
Create an account or get in touch.
Our goal is to provide free revision resources for students, teachers and parents for A-levels and GCSEs.
Schools can support our cause by simply linking to Learndojo.org to help students. We're currently working to add more subjects in the near future.
About
Meet the team
Subscribe – Youtube
A-levels
Business
Psychology
Sociology
Mathematics
Physics
Chemistry